The research has a particular focus on how online activity has changed during the Covid-19 pandemic and associated social restrictions, such as social distancing and the closure of public spaces such as town halls and community centres.

We explored how community groups and resident groups have adapted to new ways of carrying out activities and sharing information and how online activity has supported people during the pandemic. The project aims to explore the potential for new technologies that build on existing infrastructure to support intra-village communications and support.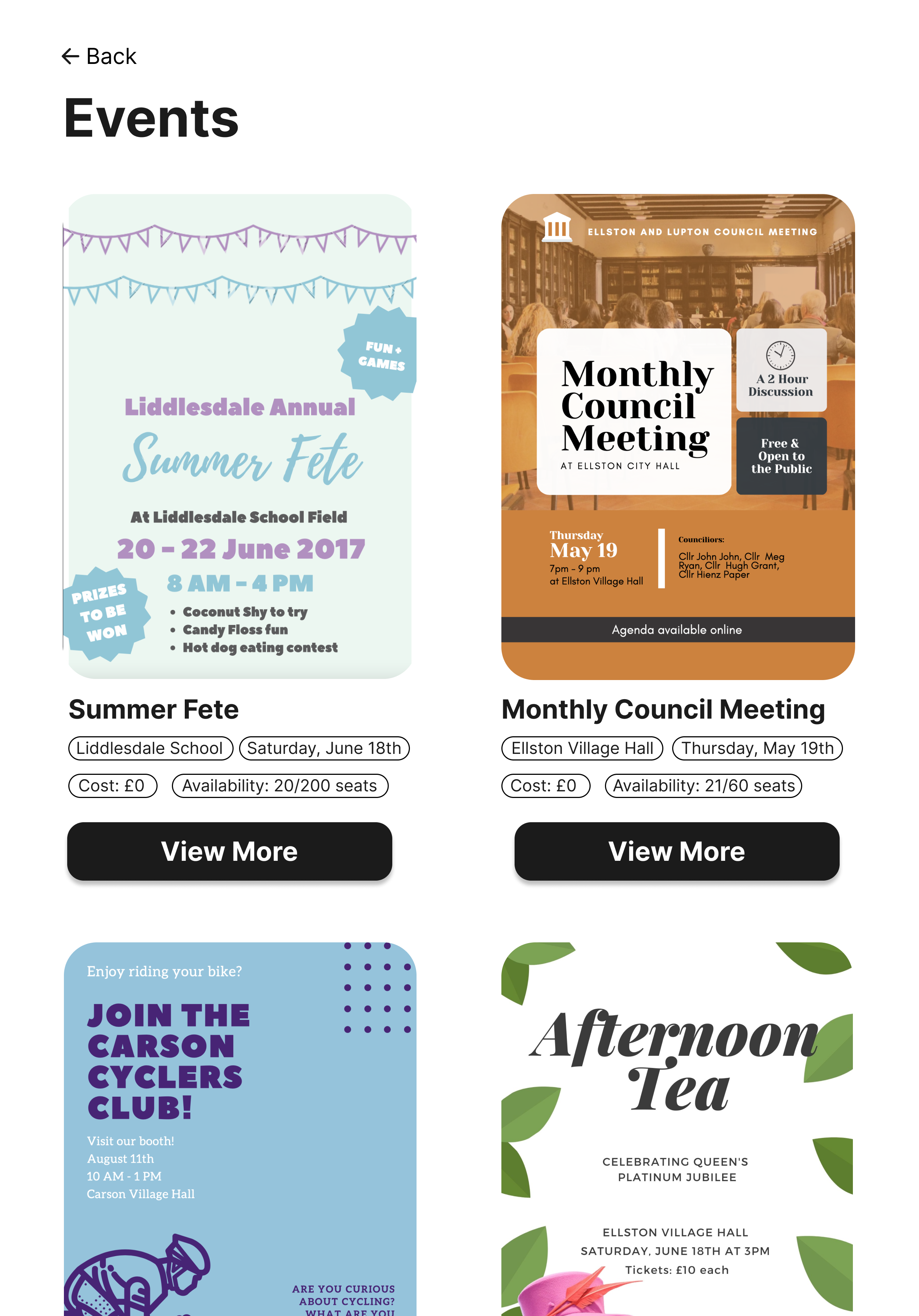 The first phase of the study involved data collection through interviews and an online survey with residents, community leaders, and admins of online groups and forums. The second phase of the study involves designing prototypes and design provocations, using digital prototyping and storyboards to communicate ideas (see attached images), and shape further discussion and decision-making with residents around the potential for new innovations in the villages to support their needs.

Students from Purdue University UX programme visited Newcastle University in May, and took part in a week-long sprint to create prototypes for this project.
People: Ian Johnson