News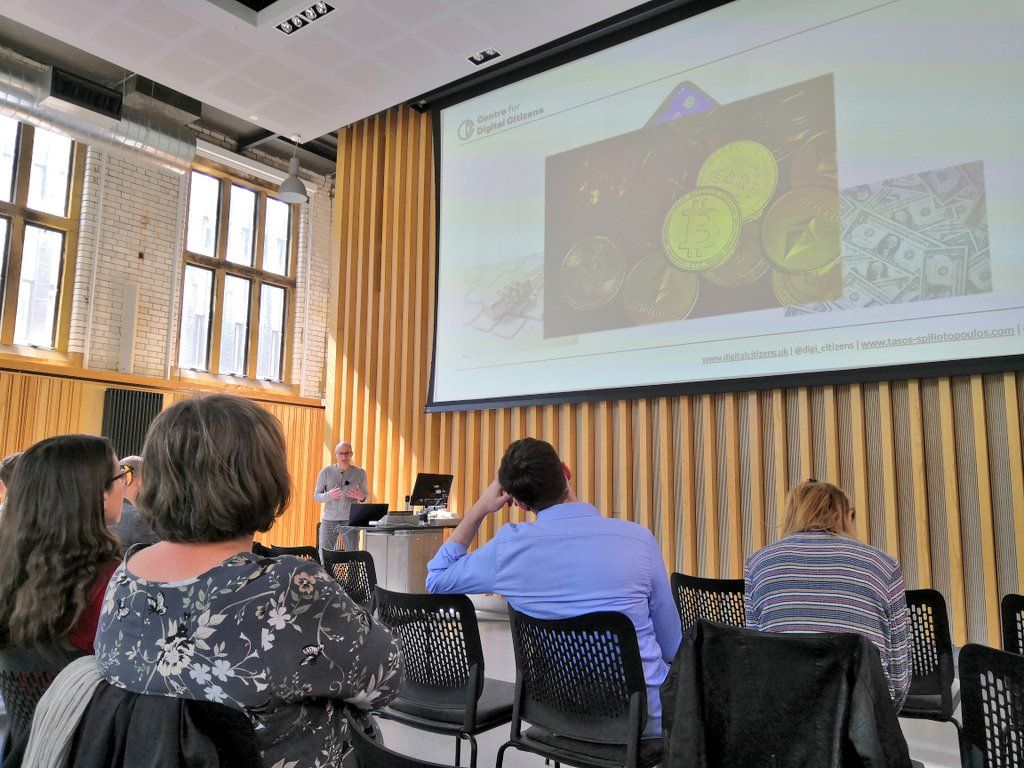 Centre for Digital Citizens Showcase
We invited our Innovation Fellows to showcase their work in May to give a round-up of what we have been doing so far. The showcase brought together the research of ten of our Innovation Fellows talking about the work they have done with a number of partners including NESTA & the International Red Cross and Red Crescent Societies, Meadowell Connected, Recovery College Collective (ReCoCo), Beamish Museum's Men's Group and Kids Kabin Cowgate. As well as introductions from our Challenge Area leads.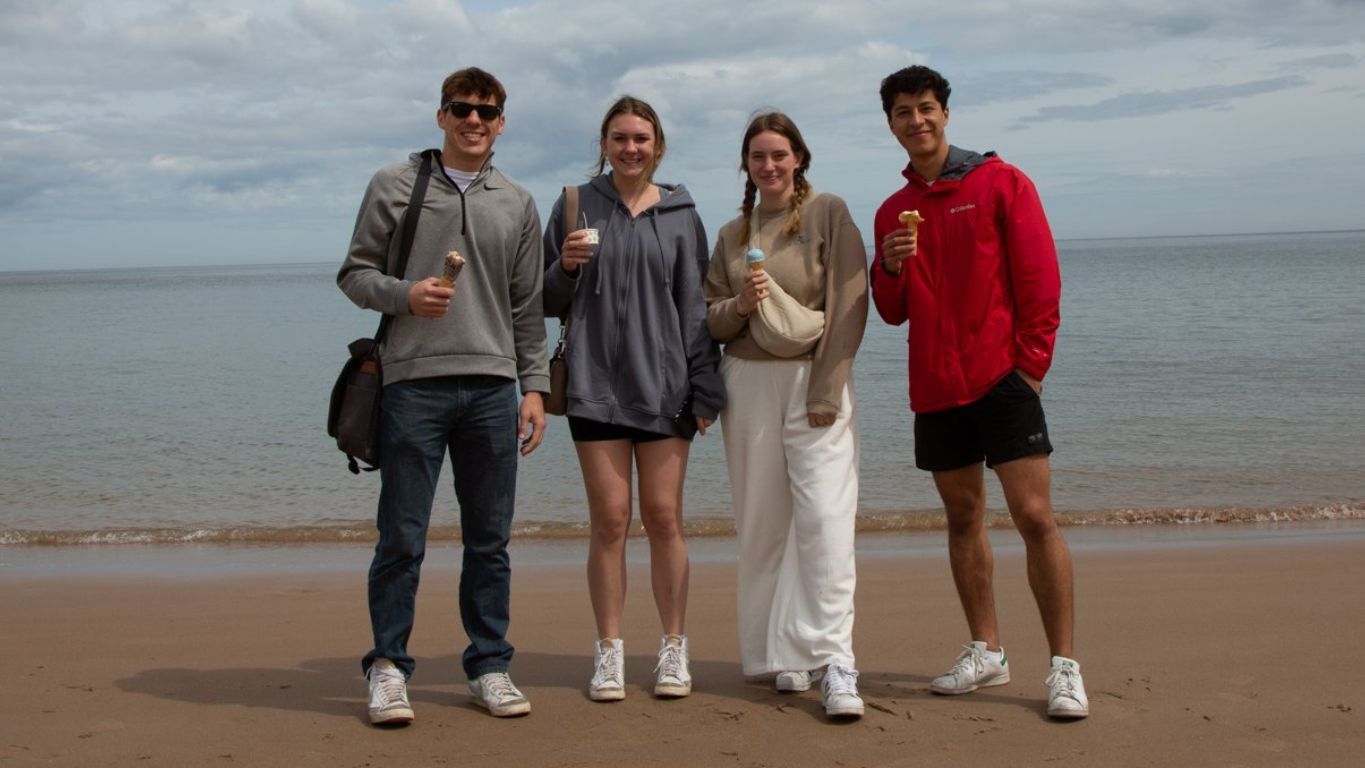 Purdue UX Digital Civics Exchange
Students from Purdue University, USA came to Newcastle in May to take part in a digital civics exchange. During the week they did short design sprints on small digital civics projects from Newcastle and Northumbria universities.
This included giving some students a trip around the rural villages of Northumberland (and a trip to the beach with ice creams) as part of Innovation Fellow Ian Johnson's Rural Infomatics project. Read more about the prototypes they created for the project.
MetroFutures - shaping new metro services
Open Lab has been working with Nexus to ask the public what they want from new Tyne and Wear Metro services, on the back of our highly successful consultation in which they received over 22,000 responses on the designs of the new Tyne and Wear Metro fleet (soon to be arriving in Newcastle!)
Through social media posts we asked people what they wanted from services, and from January onwards people will be able to vote on their favourite ideas to improve the service via interactive posters in Metro stations, as well via polls on their Facebook page and Twitter.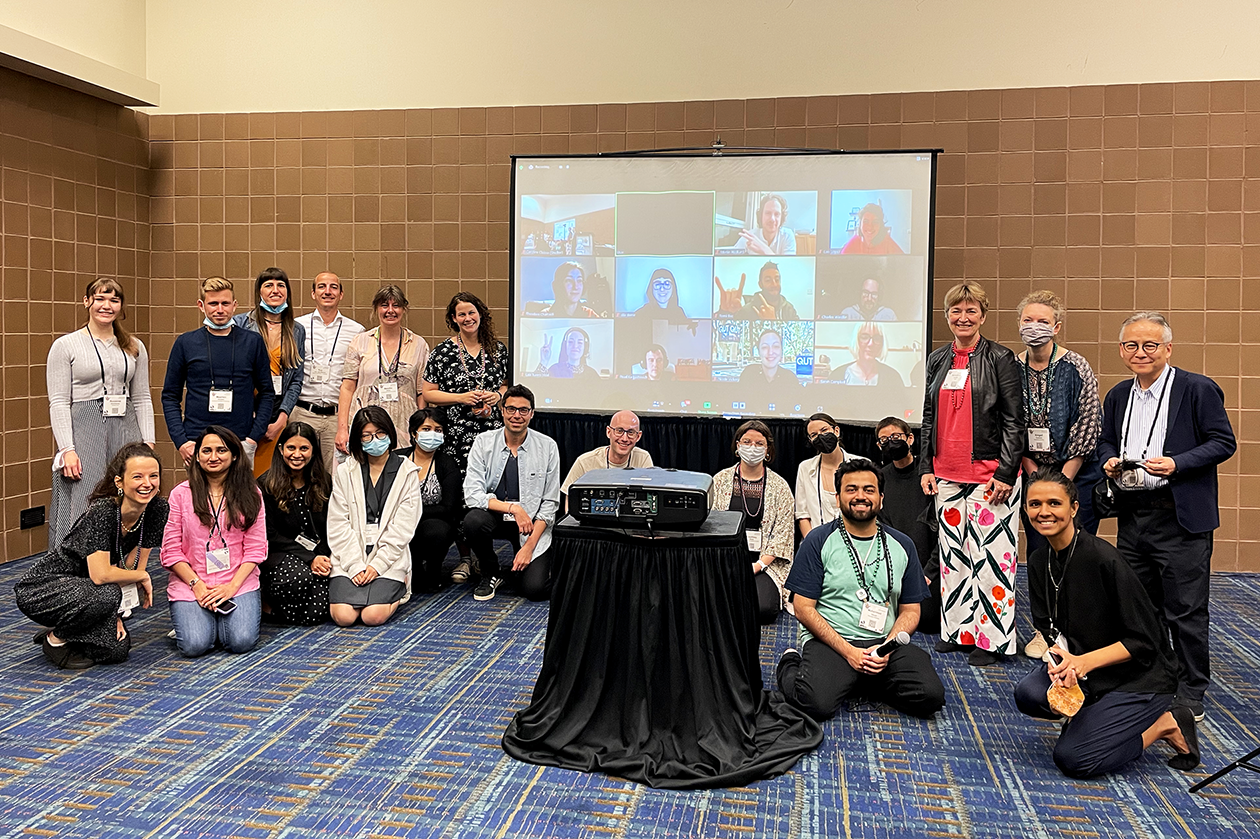 Tangible Interaction for supporting Wellbeing
Innovation Fellows Caro Claisse and Muhammad Umair, with Co-I Abi Durrant, from the Well Citizen team ran a one-day hybrid workshop at ACM CHI2022 entitled 'Tangible Interaction for supporting Wellbeing' (link to workshop paper), co-organised with researchers from KTH Royal Institute of Technology, IT University of Copenhagen, Umeå University, and Lancaster University.
We are using the outcomes to inform future studies within a new transnational network about 'Tangible Interaction to Support Well-being'. This work considers place-based and social or community perspectives on tangible interactions to support wellbeing, which remain underexplored.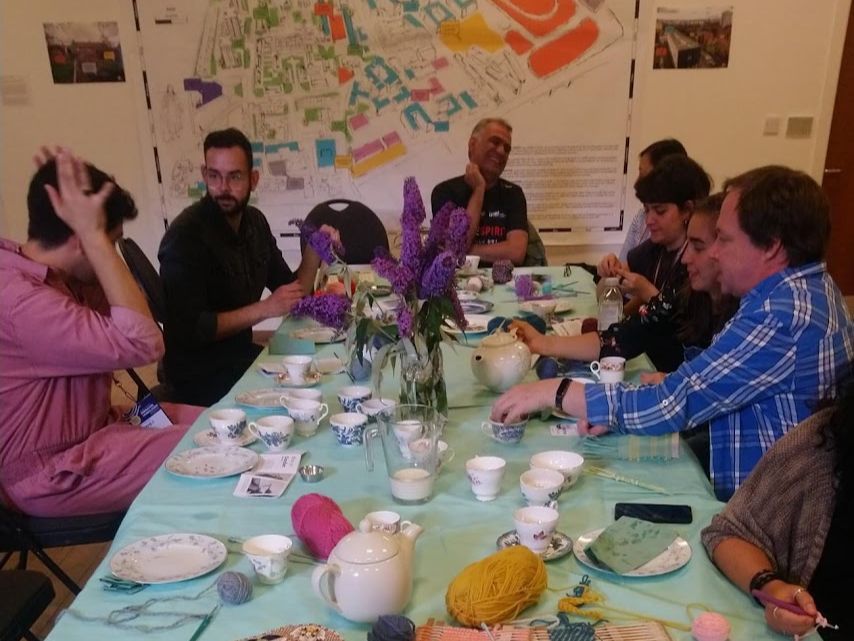 Participatory Design Conference
The Participatory Design Conference this year was co-organised by two CDC Co-Investigators Rachel Clarke and John Vines. The conference was an ambitious hybrid event that took place in-person in Newcastle-upon-Tyne, as well as online and they also held a range of additional events in over 16 different countries as part of their PDC Places programme including Australia, Brazil, East Africa, Portugal and Puerto Rico to name a few.

The theme for the 2022 conference was Embracing Cosmologies: Expanding Worlds of Participatory Design, and they held a huge range of events from keynote speakers to hybrid crafting sessions and an exhibition in Newcastle's Shieldfield artworks. CDC Innovation Fellows Ian Johnson and Caroline Claisse were also involved in the organisation, and CDC Co-I Vasilis Vlachokyriakos was one of the Programme Chairs.
Events
We've been on the move from online events to traveling across the world. Here is a snapshot of some of the events we attended over the year.
Media
Innovation Fellow Henry Collingham made a short film about his work on the Ageless Citizen project Dovetails. Dovetails brought together two community groups: Beamish Museum's Men's Group and Kids Kabin Cowgate asking them to create gifts for each other. The two groups communicated via video messaging until exchanging the gifts on a day trip to Beamish Museum.
Minipublics - deepening public participation in democratic decision making
We talked with Innovation Fellow Martin King about his work on minipublics - citizen assemblies, citizen juries and online deliberation. Read more here.
Research co-production with ReCoCo to understand community-based support for wellbeing
We talked with the Well Citizen Challenge Area team about their project with the Recovery College Collective (ReCoCo), developing understanding of peer support and lived experience of mental health through visual-based and co-creation research. Read more about it here.
New Website
In 2022 we launched our brand new website, check it out to find out more about our projects and Challenge Areas.
And you can follow us on Twitter.
Thank you!
Thank you to all our partners who we have worked with this year, and thank you to all our team members for the contributions they have made. We wish you all a happy holidays and a happy new year.
If you are interested in working with us in the future then get in touch with our Centre Manager Effie Le-Moignan at: Effie.Le-Moignan@Newcastle.ac.uk